Zodiac Pool Cleaners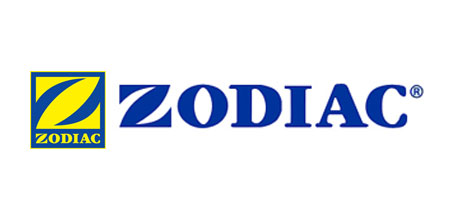 A pool cleaner is an easy and efficient method to clean your swimming pool and significantly cut maintenance time. With so many on the market, Zodiac pool cleaners stand out in the crowd. If you're unfamiliar with Zodiac, Polaris and Jandy pool cleaners fall under the Zodiac umbrella, some of the most widely used automatic cleaners in the industry.
Polaris is the more well-known branch of Zodiac pool cleaners. Most Polaris cleaners are basic, and some still run off a separate booster pump—but the sturdy design gives greater dependability. Polaris also features robotic cleaners for the pool owner who wants a system that can work efficiently and unsupervised. Jandy pool cleaners from Zodiac come in various model types, like robotic, pressure side and suction side to fit every modern pool owner's needs. Zodiac also has cleaners called, as you may have guessed, "Zodiac Cleaners." These are suction side cleaners that feature the revolutionary Baracuda diaphragm technology, allowing for greater energy efficiency. Regardless of the different choices, all cleaners from Zodiac are known to be reliable and durable.
Showing 1 to 3 of 3 (1 Pages)