EcoPump Pool Pumps
Pool equipment can be costly to operate and tough on the environment. But the pool industry has answered with energy efficient equipment to meet the needs of the environmentally conscious pool owner. View the selection of the highly acclaimed EcoPump pool pumps—one of the most energy efficient swimming pool pumps in the industry. EcoPump pool pumps are different from competitors because each pump uses the patented "EcoBoost" method—an advanced phase-shifting technology that delivers 85% savings over traditional pool pumps.
Swimming pool pumps from EcoPump are so energy efficient that they are designed to run 24 hours a day. Why run your swimming pool pump 24/7? Because constantly circulating water means healthier water. When pool owners leave the water stagnant for a majority of the day, it allows algae and bacteria to build up. An EcoPump costs less to operate 24 hours a day than many traditional pool pumps do for just four to eight hours. Now you won't have to worry about stagnated water that could potentially harm swimmers and your pool.
Showing 1 to 5 of 5 (1 Pages)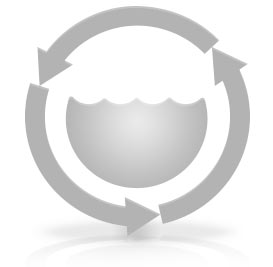 Swimming pool pumps from EcoPump are so energy efficient that many pool owners choose to let them run 24 hours a day. Aside from the cleaner water and lower operating costs, EcoPump swimming pool pumps also have the benefit of easy installation and a best in class 3-year warranty. EcoPump has been rated the most energy efficient multispeed pump ever certified by Energy Star. Energy Star certification is the gold standard in energy efficient products.
Not only does Pool Express have the highly rated swimming pool pump from EcoPump, but also other EcoPump products. Complement your EcoPump with a robotic pool cleaner, EcoPump's patented SpectraLight UV water disinfection technology, and even the EcoFilter—all energy efficient products to make your swimming pool the "greenest" on the block.