Pentair Pool Heaters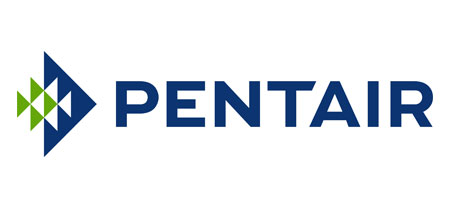 Extend the hours you spend in your swimming pool and/or spa with a pool heater from Pentair. Our selection of inground swimming pool heaters from Pentair come in two options: natural gas and propane Natural gas and propane Pentair pool heaters are the most popular heaters from Pentair, and today they are designed to be more energy efficient than ever before.
These Pentair swimming pool heaters feature high efficiency ratings, quiet operation, and are certified for low NOx emissions, so they're better for the environment. A few options offer digital controls so you can effortlessly operate your heating system, and include a digital display that's easy to view. Gas Pentair pool heaters use the water that's circulated by the pump and passed through the filter. Then clean water is pushed through the heater. The gas burns in the Pentair pool heater's combustion chamber, generating heat that's transferred to the water and returned to the pool. Regardless of which type of Pentair swimming pool heater you choose, Pentair is a brand that's synonymous with reliability, durability and exceptional performance.
Showing 1 to 8 of 8 (1 Pages)