Pentair Pool Cleaners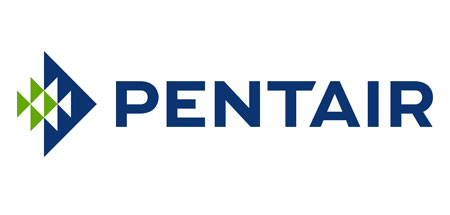 Pentair is a household name that is synonymous with reliability. Pentair pool cleaners offer the best combination of cleaning performance, simplicity, convenience, and long-term reliability. Through long-term research and development, Pentair pool cleaners are more efficient and easier to use than ever before. The pool cleaners from Pentair come in a broad range of pressure side, suction side and robotic options to fit every budget and every type of pool.
Whichever type of pool you own, these pool cleaners will keep your pool spotless so you can enjoy quality water longer with little maintenance time in between. Not only will you enjoy a cleaner pool, but also a "greener" one. The robotic and pressure side pool cleaners from Pentair are highly energy efficient, for reduced emissions and a lower electric bill.
Showing 1 to 11 of 11 (1 Pages)
The pool cleaners from Pentair are available in three options:
Robotic pool cleaners: This highly advanced machine features onboard computers that "learn" the shape of your pool for greater cleaning efficiency. Each cleaner has a built-in filter and is powered by low-voltage electricity. You won't have to invest in separate booster pumps or overload your existing pump and filter, since robotic cleaners are an independent system. And a few come with remote controls so you can steer the cleaner in any direction.
Suction side cleaners: Suction side cleaners attach to the suction port in your pool. These cleaner's vacuum dirt and debris through a hose and send it to the pump strainer basket and filter, exactly where it belongs.
Pressure side cleaners: Pentair pressure side cleaners attach to the pressure side of the pool's circulation system. They use the momentum from the water pressure to move throughout your pool while picking up dirt and debris. Choose the Eco Select Legend II for efficient cleaning performance without an added booster pump.
Pool cleaners from Pentair are always convenient and easy to use, which ultimately means less time spent cleaning your pool and more time enjoying it.