Robotic Pool Cleaners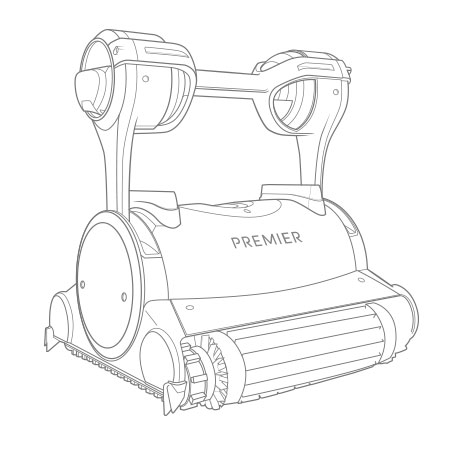 Robotic pool cleaners are fairly new to the swimming pool industry. When they were first invented, these cleaners were relatively basic. But today these mini-tanks are the most advanced and energy efficient out of all automatic pool cleaners available. Robotic pool cleaners are equipped to clean every inch of your pool. Specialized wheels are able to grab hold of your pool's finish and scrub from the pool floor up to the waterline. They work freely unsupervised, so you'll never have to worry about overseeing the cleaning job. For pool owners who want more control, some robotic cleaners feature remote controls for quick spot cleaning or unusually-shaped pools.
The secret to robotic cleaner's efficiency is their separate motors. They don't rely on separate booster pumps that hog energy, and some have advanced onboard computers to "learn" the shape of your pool for faster cleaning cycles.
Showing 1 to 12 of 12 (1 Pages)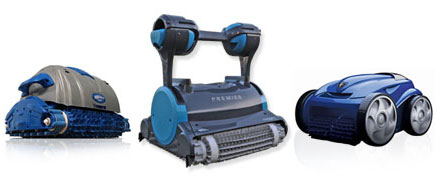 The robotic transformer takes about 110 volts from your outlet and "transforms" it to a much a safer 24-volts. The low voltage is essential when dealing with electricity around water, and makes these cleaners the most energy efficient out of all other pool cleaner choices.
Beyond saving energy, robotic cleaners have self-contained filters that are easy to clean. A few brands feature filters that are quickly removed and hosed off. This also puts less strain on your pool filter and helps aide in water circulation. And since they are not attached in any way to your pool's circulation system, there's no resistance or backpressure experienced (they'll also move faster and more efficiently). If you need greater efficiency, advanced technology and less maintenance, robotic cleaners are the answer. Each option from Pool Express is top rated. But the best part, there's no installation involved—just plug them in and watch them take your pool from murky to spotless in just a few hours.