Hayward PowerFlo Pumps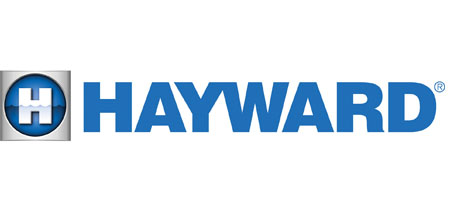 The impressive Hayward PowerFlo pumps are the best of the best when it comes to above ground and smaller inground swimming pool pumps. The PowerFlo line has the dependability and quality that customers have come to expect of Hayward, but this pump is built exclusively for above ground pools. All of the models from the Hayward PowerFlo pump line have truly set the standard for all above ground and mid-sized inground swimming pool pumps today. The PowerFlo has been around for more than 30 years, and it has taken years of experimenting and fine-tuning to perfect the impressive.
Each PowerFlo pump has exclusive corrosion-proof reinforced thermoplastic housing. This means that all of the PowerFlo pool pumps are durable and protected, no matter the type of weather. It also means that while the PowerFlo machines are tough, they're extremely quiet. Each pump comes standard with a high-performance impeller and a drain plug for easy maintenance and servicing. When you do need to clean the pump basket, the clear, durable cover makes it easy to do so. Just remove the cover, clean, and replace.
Showing 1 to 4 of 4 (1 Pages)
Installing a PowerFlo pump is easy, even if you are replacing an older PowerFlo model or installing a new model altogether. The stainless steel motor shaft, heat-resistant seal and automatic thermal overload protector will deliver efficient performance season after season. The PowerFlo is a solid choice among pool owners today.
No matter which PowerFlo pump you choose, you can rest easy knowing that these swimming pool pumps are consistently well rated by customers for a reason. They are tough, quiet, and reliable. Find this Hayward line and much more at Pool Express. Once you've chosen the model you need, view the selection of Hayward lights, filters and much more to complete your backyard oasis.