Jandy Pool Pumps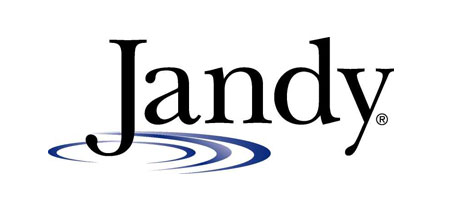 The Jandy pool pumps at Pool Express range from single speed to variable speed with dozens of models in each category. Each Jandy pool pump is designed for ease of operation, maintenance, and energy efficiency. The hydraulic design delivers exceptional performance for multiple seasons, and these cost-effective pumps are incredibly user-friendly. They feature larger trap baskets than many of the competitors, ergonomic cam-lock lids, and quick-connect unions.
The single speed pumps from Jandy are engineered for easy installation and quick replacement of your existing pump. The Steal Pump 3 HP Jandy swimming pool pump is top-rated in efficiency, and operates so quietly that you won't ever be disturbed with whirring and humming while you relax poolside. Whether you choose the Jandy Stealth swimming pool pump, the FloPro, the Plus, or any other model, with a swimming pool pump from Jandy you can rest assured knowing you are buying a quiet, powerful, and efficient swimming pool pump.
Providing superior performance and efficiency while incorporating "Quiet Technology," Jandy's re-des..
Showing 1 to 1 of 1 (1 Pages)
Swimming pool pumps from Jandy are available in full, uprated, and efficient two-speed models. The pool pump is the heart of your pool, and is responsible for circulating the water and preventing green, cloudy water. It helps mix chemicals, maintain high quality water, and push debris into your filtration system. Swimming pool pumps from Jandy are equipped to handle the job seamlessly, with efficient, reliable performance.
If you enjoy your Jandy swimming pool pump, view the equally well-reviewed Jandy pool heaters. Now you can enjoy high quality water late into those chilly evenings or even year round with a Jandy heater and pump as part of your swimming pool system. Jandy also provides lights, salt chlorination systems and filters to complete your pool system. If you have any questions about which model or size Jandy swimming pool pump is best for your pool, please contact us today.