Leaf Variable Speed Pool Pumps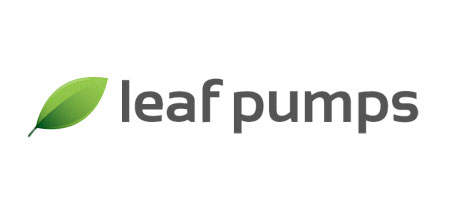 The Leaf pump was designed with two things in mind: Exceptional performance and energy efficiency. Each Leaf model is variable speed. A variable speed pump is a great option for pool owners who have water features or would like multiple pump speeds to perform different tasks. As mentioned, Leaf variable speed pool pumps are capable of moving the water at more than one speed while cutting back on energy use. Not only is this better for performing different tasks, but it also cuts down your electric bill. Single speed pumps generate a great amount of horsepower, which only increases the pool pump's power consumption.
With a variable speed pump, you can run the pump for a longer period of time. Leaf pool pumps are designed to operate 24/7. This keeps the water constantly circulating so that algae and bacteria don't have time to build up, leading to a cleaner and healthier pool. The Leaf pumps feature eight settable motor presets and 3,200 speeds ranging from 250 to 3,450 RPMs, to meet the needs of any type and size pool.
Maximum Speeds + Maximum Efficiency It's a fact. Pool pumps consume electricity at a rate that is..
Showing 1 to 1 of 1 (1 Pages)
Leaf variable speed pool pumps allow the pool owner to choose which speed is needed to which task. If you decide to perform maintenance or use a robotic pool cleaner, choose a high speed, but for basic water circulation, a lower speed is acceptable. The pool pump is the greatest energy consumer in your home, so switching to an energy efficient model is the easiest way to cut down your pool's environmental impact.
The Leaf pool pumps stands apart because it mounts the variable-frequency drives (VFDs) in accordance with VFD best practices. The Leaf pool pump VFDs are remotely located instead of mounted on the pump, for maximum protection. These pool pumps are one of the most energy efficient, delivering 51 GPM at only .6 amps, and they are backed with a standard 3-year warranty.