Pentair WhisperFlo Pool Pumps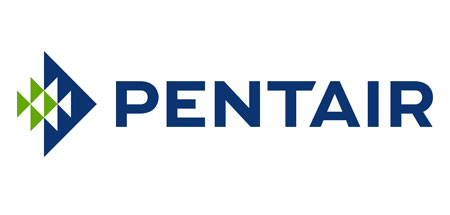 Pentair WhisperFlo pumps are a solid choice for pool owners searching for energy efficiency. The WhisperFlo line includes several features that set them apart. Pentair WhisperFlo pumps come standard with a lower horsepower to deliver higher performance at reduced energy consumption than many of its competitors. Computational Fluid Dynamics (CFD) and Finite Element Analysis (FEA) were used to create the most advanced engineering seen in a pool pump.
It is one of the most energy efficient swimming pool pumps on the market today—and it is easy to use. That's because the WhisperFlo line from Pentair is compatible with all cleaning systems and various filters, and even with jet action spas. In addition, WhisperFlo swimming pool pumps have models for both residential and commercial use. Finally, these swimming pool pumps have a brand new and revolutionary motor that increases its energy, efficiency, overall life and ease of installation. A hydraulic isolator and proprietary impeller design create smooth, precise water flow for better efficiency.
Showing 1 to 19 of 19 (1 Pages)
These pumps feature thermoplastic and clear lid designs for ease of use and more transparency. And an extra-large strainer basket with ergonomic lock rings allows for fast inspection and extended cleaning times. The WhisperFlo pump has multiple features, but with the added bonus of customization. You can choose between the Pentair WhisperFlo High Performance Pump, or go above and beyond with the Pentair WhisperFloXF.
Already have a Pentair WhisperFlo but you'd like to upgrade to the XF? Pentair has made it easier than ever before with its drop-in replacement feature. Under normal conditions, these swimming pool pumps provide the highest water flow of any high performance single or two-speed pumps, with the lowest operating costs. If you have any questions about which WhisperFlo model is best suited for you swimming pool, please contact us.